(Tweet-to-Blog-Conversion-Project)


B

ack in March 2017 I posted these tweets...







'G

uinness depot on the Barrow in Carlow - late 1800s(?)

[via NLI Photo Collection - Cropped]'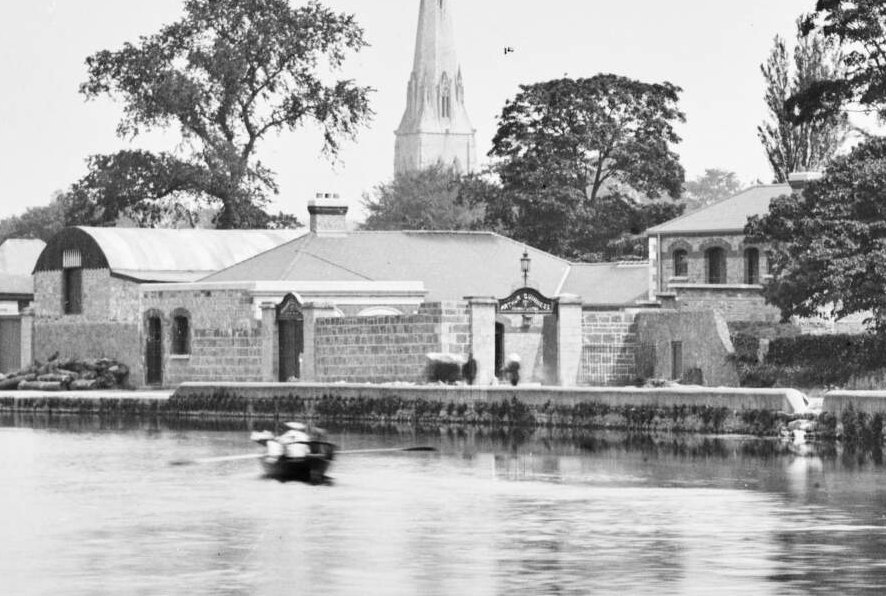 '...H
ere's a better photo from the same source. If you look through the gate you can see the delivery system post-barge! More likely c. 1900.'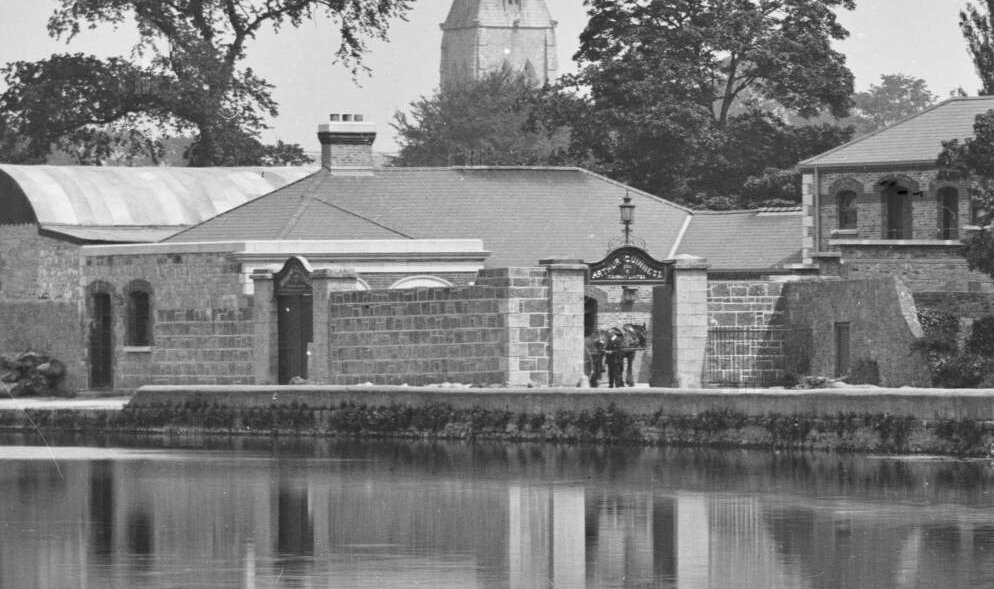 T
he original images are from The Lawrence Photograph Collection on the NLI website are
here
and
here
, and you can see St.Anne's church on the Athy road (before it was moved to Graigue to become St. Clare's), and a malthouse and the gasworks chimney in the background. I think
this
is the building (under the C) via GioHive on the OSI's historic 25inch map.
It would be great to get a name for the gentleman inside that archway!
Edit: Thanks to Charlie Roche (
@charleymcguffin
on Twitter) here's a photo of the same building from 1948 via the
Britain from Above
website. I've added the arrow to make it clearer.
Part of my Tweet-to-Blog-Conversion-Project to give a slightly more permanent and expanded home to some of my previous Tweets.
(My original thread is
here
)
With thanks to OSI, GeoHive and NLI websites